Authorised Gas Tester Training (AGT)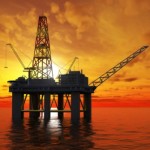 ---
Overview
The following programme is designed to meet the initial training and validation requirements for those intending to work as Authorised Gas Testers.
We actively work with our clients to produce tailored training courses that meet the specific needs of those active in all industries including oil & gas exploration, oil and gas transportation and storage, petrochemical, shipping, manufacturing, tank & vessel cleaning and inspection companies.
AGT Level 1 is required for those involved with performing a tests for oxygen, flammable and toxic gases up to and including working in confined spaces.
NOTE: Persons undertaking Safety Watch duties at the entrance to a confined space should also attain AGT Level 1.
Programme Format
Delegates attending this training programme are given a series of presentations and scenarios, which explain and demonstrate the safe and proper use of gas detectors. The course covers:
An introduction and definition of confined spaces
Interpreting operational instructions
Legislation, Codes of Practice and Guidance Notes
Testing requirements for oxygen, flammable and toxic gases
Procedures for confined space atmosphere testing
Selection and use of suitable gas detectors
Properties of gases and vapours
Identify problems and limitations in their knowledge and expertise
Interpretation and recording of results
Personal protective equipment
Examples and experiences of good and bad practice
Assessment and certification
Requirements
There are no pre-requisites for attending the course; however, those attending should note the technical nature of the material means a reasonable scientific and academic ability would be advantageous.
Evaluation
Students are tested and assessed using a series of multiple-choice written tests and a multifaceted scenario, which they are required to complete. A score of 80% is required in each of the sections for a pass to be awarded.
Download: Course Agenda AGT Level 1