"Choosing the right detector isn't always easy"
From the canary to modern gas detectors, the choice can be confusing and occasionally quite complex. We provide free advice and consultation; full independent product reviews and testing; Authorised Gas Tester training for confined spaces, purging & hot-work testing; sensor selection and much more. Alternatively give us a call now on our free advice line: 0845 6039053
---
Scienco recently announced a new initiative designed to simplify the process..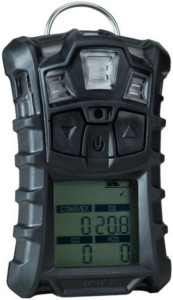 ---

Start at the Point of Need
Once you become aware of an atmospheric hazard your subsequent risk assessment should highlight the need for gas, vapour, dust or fume monitoring. The data collected allows you to decide on the best forms of protection and design a suitable and sufficient safe system of work.
Simply selecting a single or multi-gas detectors without considering whether it should be: pumped or diffusive; the sensor sensitivity (ppm-LEL-% Volume, PPB); sensor type (chemical; catalytic; infrared; photo-ionisation); or any other detection device without reasonable care, can lead to hazards being missed and the creation of unsafe atmospheres.
---
Define the Application 
Every application is different and budgets very. Selecting a gas detector that fits your requirements depends on the application and environment you are working in. Consider the following examples and try to determine which type of device would best fits and the sensors you would need installed.
 confined space entry
 purging and gas freeing
work in hazardous areas
ship tank entries
fuel tank entries
aircraft wing entries
a temporary shutdowns for maintenance and inspections
oil and gas pipelines
chemically treated vessels
measurement of mixed gas and vapour environments (complex matrix)
etc…
At a time when value for money is essential, spending a little time to review your requirements and purchases leads to improved quality and safety, but also reduces capital and revenue costs.